The 5th China-Laos-Vietnam Bull Painting Festival was launched in Yunnan Province over the weekend.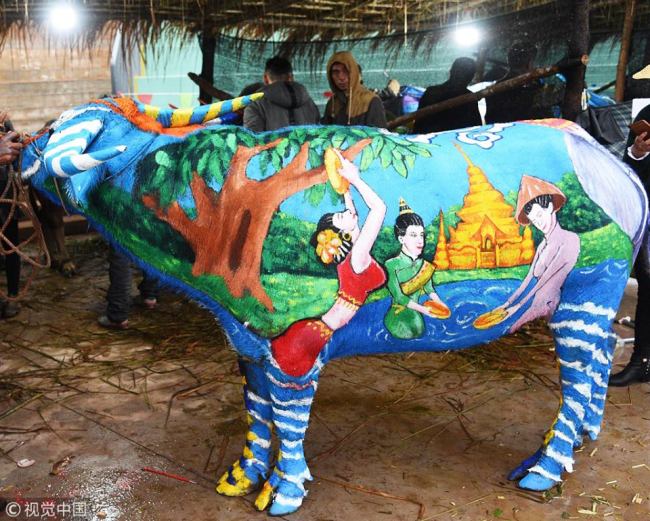 Originating(起源) from a legend(传说) that once a farmer's bull was able to scare off a tiger with the graphics(图形) on its body caused by mud and injuries, what was once(曾经) a regional tradition(传统) is now(现在) a festival(节日) for artists.
词汇 Words:
[xiàn zài] 现在 now
[céng jīng] 曾经 once
[qǐ yuán] 起源 originate
[chuán shuō] 传说 legend
[chuán tǒng] 传统 tradition
[jié rì] 节日 festival
重点词汇 Key word:
现在 <名词 n.> the time being; the moment; the present time
E.g.
Xiànzài bù tán cǐshì。
现在不谈此事。
Don't talk about it just now.
Tā xiànzài bù xiǎng kǎolǜ kǎoshì de shìqíng。
他现在不想考虑考试的事情。
He doesn't want to think about his exams at this time.
Tā xiànzài zài Běijīng。
她现在在北京。
At present she is in Beijing.