A worker(工人 gōngrén) operates(操作 cāozuò) the CNC machine tool production line(生产线 shēngchǎnxiàn). She won the 2019 May 1st National Labor Award. The ceremony honoring workers in China is held in commemoration of International Labor Day. [Photo: China Plus]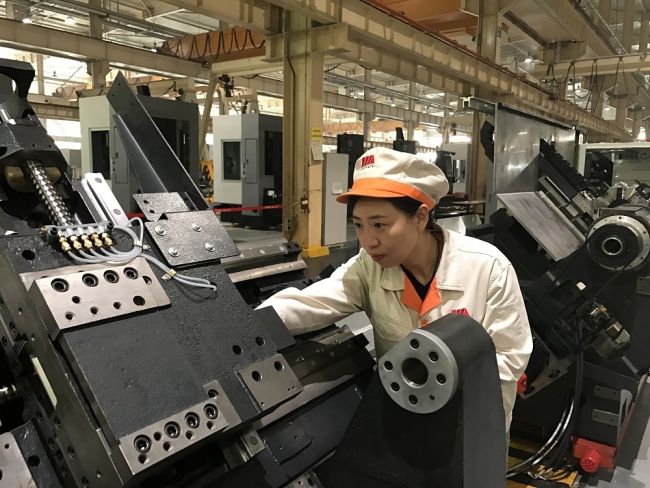 重点词汇 Key Word:
劳
<形容词 adj.> hard-working; fatigued
E.g. Píláo shǐ fǎnyìng biànde chíhuǎn.
疲劳使反应变得迟缓。
Reactions were slowed by fatigue.
<名词 n.> meritorious deed
E.g. Quánbù gōngláo dōu děi guī tā.
全部功劳都得归他。
Full credit must go to him.
<动词 v.> work; labour
E.g. Láodòng chuàngzào yīqiè.
劳动创造一切。
Labour creates each and everything.