Various activities(活动 huódòng) have been held(举行 jǔxíng) across China for the World Book Day, which is celebrated(庆祝 qìngzhù) yearly on April 23 to promote(倡导 chàngdǎo) reading(阅读 yuèdú), publishing and copyright.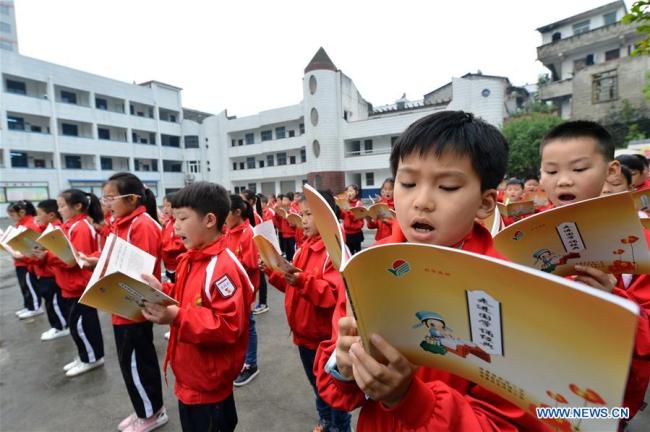 Students read Chinese classics(经典 jīngdiǎn) in a primary school in Baokang County of Xiangyang City, central China's Hubei Province, April 22, 2019. [Photo: Xinhua]
Proverbs about "书":
Shū dào yòng shí fāng hèn shǎo, shì fēi jīngguò bù zhī nán.
书到用时方恨少,事非经过不知难。
Having a chance to use our book learning, we regret that it is meagre; having accomplished a task, we begin to appreciate its difficulty.
Shū shān yǒu lù qín wéi jìng,xué hǎi wú yá kǔ zuò zhōu。
书山有路勤为径,学海无涯苦作舟。
There is no royal road to learning.