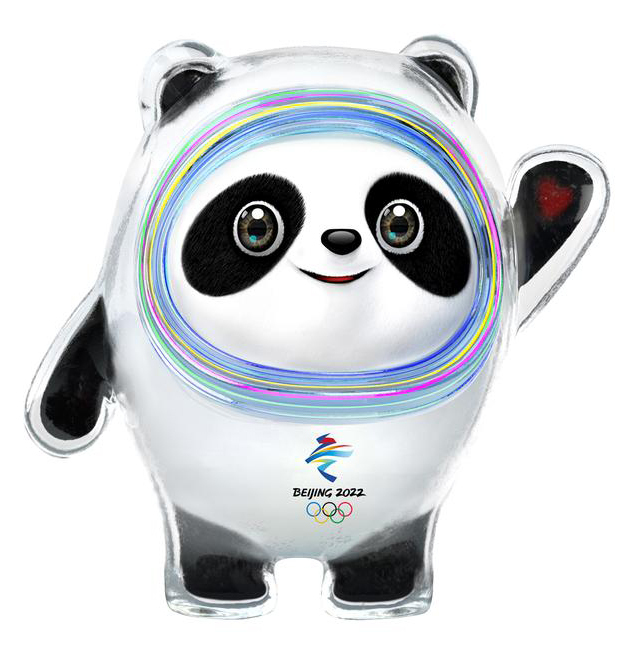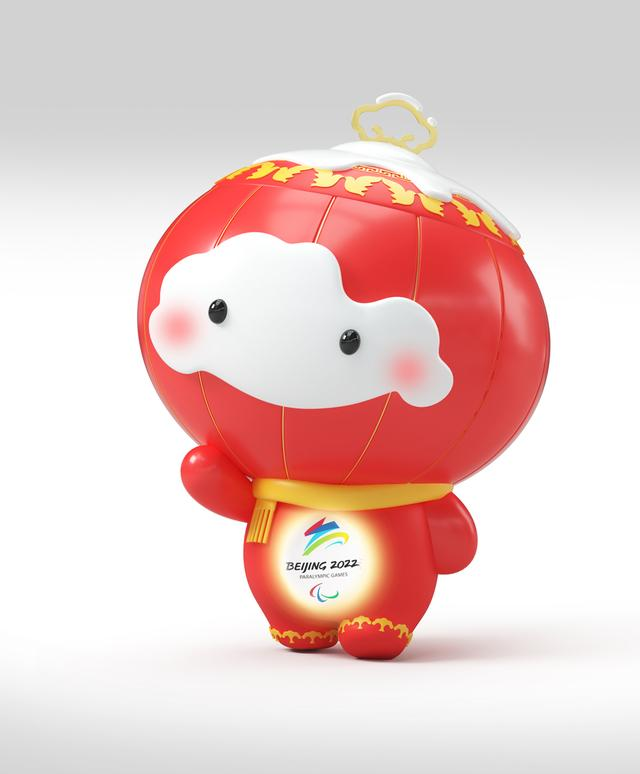 Mascots for the 2022 Olympic and Paralympic Winter Games unveiled on Tuesday by the Beijing Organizing Committee included "Bing Dwen Dwen(冰墩墩)" and "Shuey Rhon Rhon(雪容融)."
"Bing Dwen Dwen" is designed with the panda(大熊猫 dà xióngmāo) as its prototype. The mascot(吉祥物 jíxiáng wù) has two elements(元素 yuánsù) – ice(冰) and panda. The former symbolizes(象征 xiàngzhēng) purity(纯洁 chúnjié) and perseverance(坚强 jiānqiáng), which is a feature of the Winter Olympics. The latter means honesty(敦厚 dūnhòu), health(健康 jiànkāng), liveliness(活泼 huópō), and loveliness in accordance with the image of the panda, which symbolizes strong body, tough will of the Winter Olympics athletes and inspiring Olympic spirit.
The combination of the panda image and ice crystal shell(冰晶外壳 bīngjīng wàiké) reflects the winter events and modern technology. The shell head, taken from the ice sports helmet decorated with a multi-colored halo, is inspired by the National Speed Skating Oval of the Winter Olympics. The flowing bright colored lines symbolize the ice sports track and 5G technology. The heart pattern in the left-hand palm represents the warm welcome from the host country to friends around the world.
"Bing Dwen Dwen" resembles an astronaut implying the extraordinary creation and exploration of the future.
"Shuey Rhon Rhon" is designed with lanterns(灯笼 dēnglong) as its prototype. As a world-recognized Chinese symbol for over 2,000 years, the lanterns represent harvest(收获 shōuhuò), celebration(庆祝 qìngzhù), warmth(温暖 wēnnuǎn) and light(光明 guāngmíng).
Lanterns are dominated by "Chinese red," which conveys the atmosphere of the 2022 Chinese New Year. The mascots represent friendship(友谊 yǒuyì), courage(勇气 yǒngqì) and strength(力量 lìliàng), reflecting the fighting spirit of the Winter Paralympic athletes and the Winter Paralympics tenet – to inspire the world.
In August 2018, the Beijing Organizing Committee for the 2022 Olympic and Paralympic Winter Games launched a worldwide competition to design the mascots for the 2022 Winter Olympic and Paralympic Games.
A total of 5,816 designs were submitted for further review, and 10 were shortlisted in January 2019.
词汇 Words:
[bīng] 冰 ice
[dūn dūn] 墩墩 honesty, health, liveliness
[xuě] 雪 snow
[róng] 容 tolerate
[róng] 融 blend; merge; be in harmony