Amazon unveiled its Fire Phone, a high-end, 3D smartphone on Wednesday at an event in Seattle.
The Fire Phone has a 4.7-inch display, a high-definition camera and Amazon's free help service. It is Amazon's first smartphone of its own.
It has a "Firefly" that recognizes things in the real world with the camera and gives people the option to buy them instantly on Amazon.
The phone also serves as a platform for digital content such as books, films and music.
The Fire Phone is priced at $199 with a two-year contract. It is available for pre-order and will begin shipping in July 25.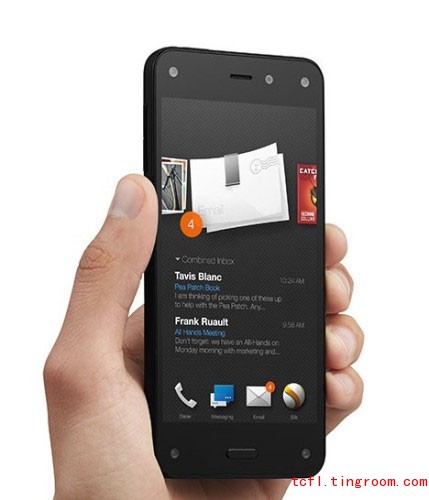 Amazon unveils its Fire Phone at an event in Seattle on Wednesday, June 18, 2014.