四川宜宾机场迁址改名为"五粮液机场"
昨日,宜宾市政府召开新闻发布会,宜宾机场将从宜宾市翠屏区菜坝镇迁至宜宾市西北11公里处的翠屏区宗场乡进行重新修建,并命名为"宜宾五粮液机场"。报道称,"五粮液机场"预计建设工期为3年,到2020年预计旅客吞吐量将达到80万人次,货邮吞吐量达到7000吨,飞机起降量达到10000架次。
此次宜宾机场改名引起网友热议,以下是编辑摘录的几个观点:
@微博被屏蔽:功利意识超强的社会才会有这种现象。"五粮液机场",让全球贻笑大方。
@誌囯]:从五粮液飞往剑南春的航班就要起飞了,中途要转乘茅台、前往老窖的乘客,请保持微醺!
而对于网友普遍关心的机场"冠名"是否产生费用的问题,宜宾方面未给出回应。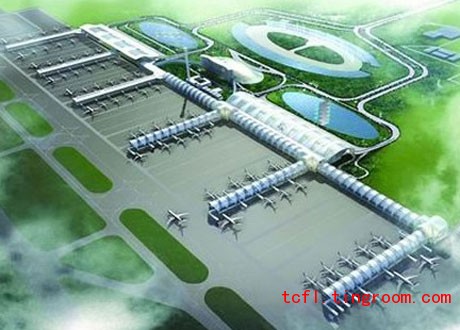 Yibin Airport in southwest China's Sichun Province will be rebuilt 11 kilometers to the northwest of the city and renamed Wuliangye Airport.
Wuliangye is a famous kind of alcohol in China. The new name underwent a heated discussed in Chinese cyberspace. Below are some opinions from netizens.
@微博被屏蔽 : Such kind of phenomenon happens only in a society in which people bear a strong utilitarian consciousness. Wuliangye Airport gets laughed at by people from all over the world.
@誌囯: Flights leaving from Wuliangye for Jiannanchun (a famous Chinese alcohol brand) are about to take off. Passengers who transfer to Maotai and Laojiao (also famous Chinese alcohol brands), please remain a little drunk.
As for netizens' questions about whether airport authorities were paid to rename the facility after the famous alcohol brand, Yinbin has not issued any response.