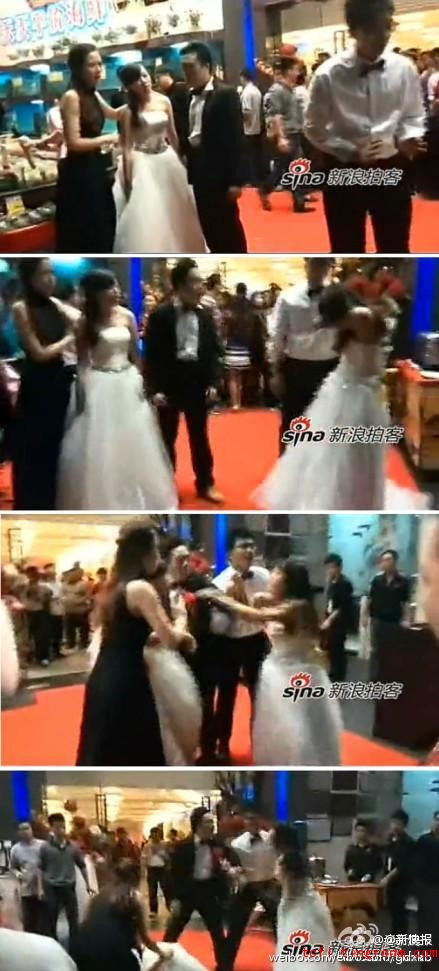 The last thing you want to see at your wedding is your fiancée's pregnant ex-mistress frocked up and spoiling for a fight.
While most women remember their wedding day forever this unfortunate bride from the Chinese city of Shenzhen will have the day burnt into her mind for all the wrong reasons.
Video shows a second woman, reportedly the groom's pregnant mistress, also dressed in a wedding dress burst screaming into the celebrations before wrestling the bride-to-be to the ground.
The astonished bride fights back before unleashing a verbal tirade on the interloper.
"You didn't have an abortion while you could and now you come here with your big stomach," a translation of the encounter on website The Nanfang Insider records the bride-to-be as saying.
"How do I know whose kid it is? Are you trying to coerce us into buying you a house? Can we afford it?"
The groom attempts to separate the two women with some help from the event's waiters but is unable to stop the brawl which continues for several minutes with the bride even turning and beginning to abuse him at one stage.
It takes as many as seven people to control the trio who continue to fight for more than three full minutes before both collapsing to the floor.